Containership Sails 800 NM Using Autonomous Navigation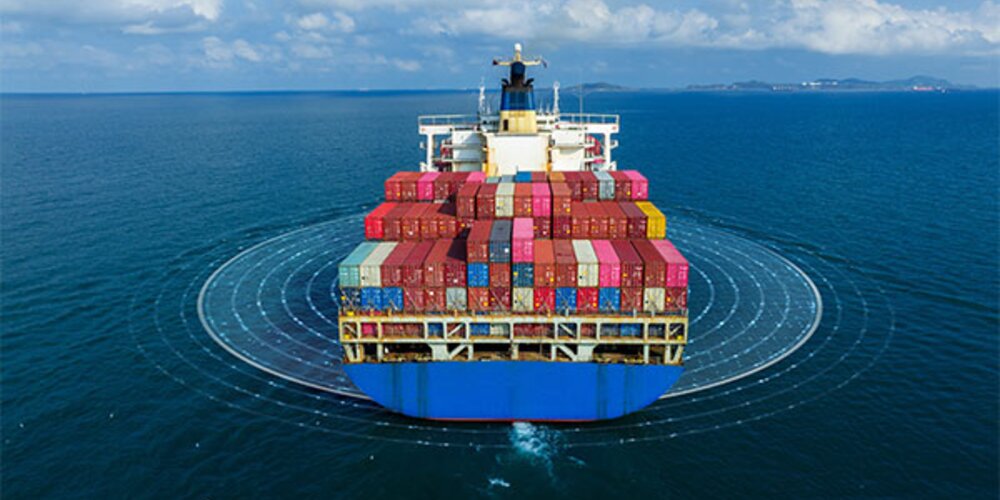 Samsung Heavy Industries (SHI) has announced that a 15,000 TEU containership has completed a voyage of 800 NM using the company's autonomous navigation technology. The voyage represents the first international test of Samsung's smart ship technology.
The voyage saw the containership sail from the SHI shipyard in Geoje into the South China Sea and on to Kaohsiung in Taiwan - a distance of approximately 800 nautical miles.
During the trip, Samsung's autonomous system identified over 9,000 obstacles, including other ships and buoys. In total, the ship encountered 90 other vessels during the six-day demonstration - which took place from 26th June to 1st July.
According to a statement from Samsung, the routes developed by the autonomous system matched those developed by the vessel's navigator more than 90 percent of the time.
The system actually integrates several advanced autonomous technologies. These include the vessel's AIS, radar, camera sensors and other sensors around the ship.
The test forms part of SHI's ongoing efforts to become a leader in smart shipping. As the company's director of SHI's autonomous operation research centre, Kim Hyun-Jo, said:
"We will continue to take a lead in autonomous operation and smart ship technologies with R&D".
The test voyage is the latest in a number of real-world experiments that SHI has been conducting. In November 2022, SHI demonstrated autonomous navigation technologies aboard the Segyero, a training ship. That particular voyage saw the vessel traverse 500 nautical miles over the course of four days.
Although South Korean companies are leading some of the highest-profile projects, they aren't alone. Both Japanese and Norwegian companies are testing out fully-autonomous ship operations at the time of writing.
Navigation analysis services
As the world's shipping lanes become ever busier, it's vital that vessel owners and operators are able to access the very best navigation analysis and advice services.
The kind of navigation analysis and advice services offered by Brookes Bell.
Our Master Mariners are able to advise on a wide range of navigational issues, with their services including (but not limited to); navigation assessments, bridge team training, VDR analysis and incident investigations, and more.
For more maritime industry insights and information, read the Brookes Bell News and Knowledge Hub…
Adoption of DCSA Standards to Accelerate Thanks to New Collaboration | Future Proof Shipping Launches Its First Hydrogen-Powered Inland Container Ship | Containerships Currently Moving at All-Time Low Speeds
Author

Andrew Yarwood

Date

28/07/2023