Could Hemp Rebar Offer a Non-Corroding Alternative to Steel ?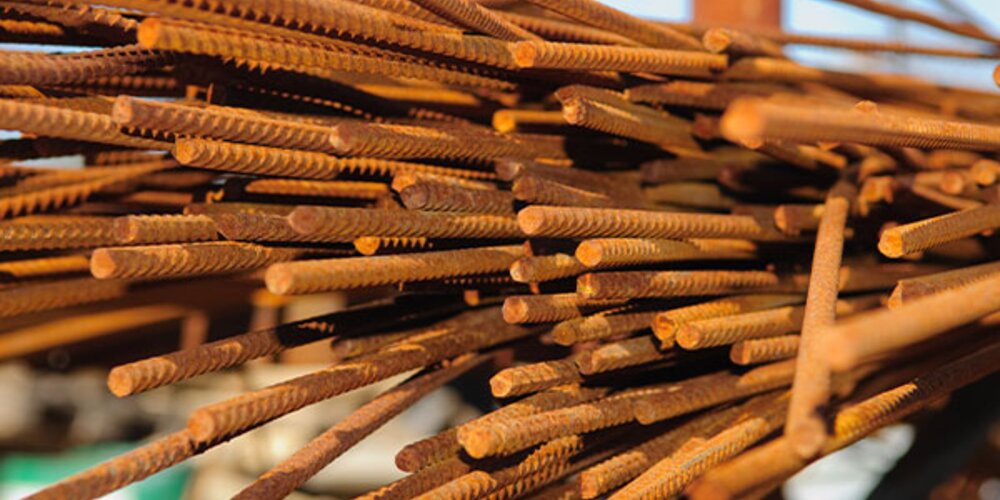 As anyone who has examined concrete structures that have been shore-side or at sea for long periods of time will tell you, the corrosion of rebar is a major issue. Now, however, a team of researchers from Rensselaer Polytechnic Institute may have found a viable alternative - hemp.
At present, steel rebar represents one of the major corrosion vulnerabilities of concrete structures at sea.
Alexandros Tsamis, one of the team that has worked on Rensselaer's hemp rebar project explained to built environment magazine Dezeen, that:
"Because of corrosion, in environments with high salt concentration, concrete structures are given a lifespan of 40 to 50 years.
If the rebar was not corroding, it would be three times that much, and that would create a significant overall contribution to cutting carbon emissions, because you have three times more service life for every single thing you make".
Whilst alternatives to steel rebar have already been developed - most notably glass fibre reinforced polymer (GFRP) rebar - these alternatives tend to have a high environmental impact (higher even than steel).
So, hemp could represent a longer lasting, more environmentally friendly form of rebar for use in high-corrosion maritime environments.
The Rensselaer team is currently developing several cost-effective hemp processing technologies that separate the hemp fibre and hurd without adversely affecting their mechanical properties.
Whether hemp will become an effective, widespread alternative to steel rebar remains to be seen, but here at Brookes Bell we'll certainly be following its development with interest…
In need of corrosion advice?
Are you concerned about possible corrosion on one of your vessels or offshore structures? Then speak to The Lab.
The Lab is Brookes Bell's centre of excellence for failure investigations and materials analysis. Our services can help you to not only identify and react to corrosion issues, but proactively prevent them in the first place.
The Lab services cover three core areas:
Failure investigations and materials testing.
Fuel testing and analysis.
Non-destructive testing (NDT).
Explore our website now for further information on how The Lab can help you get the answers you need.
Speak to Brookes Bell about your corrosion investigation requirements now
For more maritime and energy industry news and developments, explore the Brookes Bell News and Knowledge Hub…
Li-ion Batteries: The Risks & Responsibilities of Carrying Li-ion Batteries | Spotlight On: Inspection Services | Safer Shipping for Container Vessels