Crowley and Morgan Stanley Form Offshore Wind Joint Venture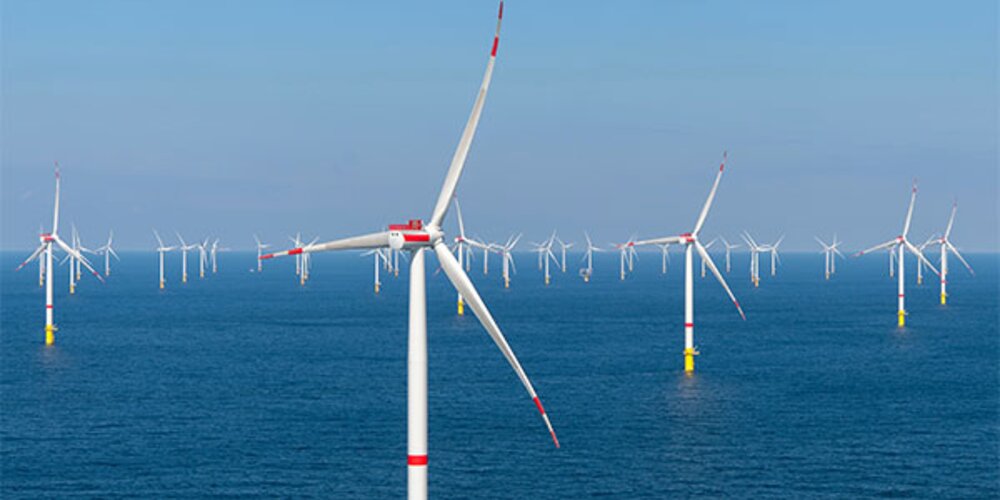 US-based maritime solutions company and investment management firm Morgan Stanley have formed a new joint venture to provide a series of solutions for the growing U.S. offshore wind energy sector.
The joint venture sees the creation of a new business - Crowley Wind Services. Morgan Stanley Infrastructure Partners (a private fund platform within Morgan Stanley) will hold a majority stake in the business, whilst Crowley will operate it.
The new company's initial focus will be on repurposing and operating existing U.S. port facilities and leasing them under long-term contracts to offshore wind developers. The port facilities will also see the creation of terminals that will support manufacturing, assembly and storage of wind farm components as well as providing developers with maritime services such as Jones Act-compliant feedering vessels.
Daniel Sailors, Managing Director of Morgan Stanley Infrastructure Partners, explained the new joint venture, saying:
"In our view, the U.S. offshore wind industry is in its early stages with ambitious goals to develop 30 gigawatts of capacity from offshore wind by 2030 and unlock a pathway to 110 gigawatts by 2050.
We believe port infrastructure is essential to the build-out and long-term maintenance of offshore wind projects, and we are excited to partner with Crowley to provide the foundational infrastructure that will enable the development of this important industry".
Bob Karl, Senior Vice President and General Manager of Crowley Wind Services, added:
"The partnership of our two companies will help lead the growth of the wind energy sector and provide clean, renewable energy for the U.S. through high-quality maritime and logistics operations and services. Our collaboration will help create not just more value as a business, but cleaner, more sustainable energy for our communities".
Crowley is already heavily involved in the U.S. offshore wind industry, having recently invested in a floating dry dock developer to assist wind turbine manufacturers.
Crowley is also involved in a public-private partnership with the Commonwealth of Massachusetts' Clean Energy Center and the City of Salem to construct the new Salem Wind Services Terminal.
The company is also involved in the development of a U.S. West Coast terminal in Eureka, California.
3D Marine: maritime consultancy services
As the U.S. offshore wind industry scales up, more and more Jones Act compliant vessels are required. Whether they're crew-transfer-vessels or service operation vessels, we are seeing a swathe of new builds and conversions alike.
If you require assistance with a new build or conversion, then 3D Marine can help.
As part of the global Brookes Bell group, 3D Marine is able to offer a wealth of services including naval architecture, marine engineering, paint and coatings consultancy and more.
For more maritime industry insights, information and advice, read the Brookes Bell News and Knowledge Hub…
The Jones Act and Offshore Wind: The Challenges & Opportunities | U.S. Offshore Wind Project Pipeline Exceeds 51 MW | Ørsted Becomes First Tenant of New Jersey Wind Port
Author

Anthony York

Date

21/09/2023