Damen Shipyards Group to Build New 'Shoalbuster' for UK Dredging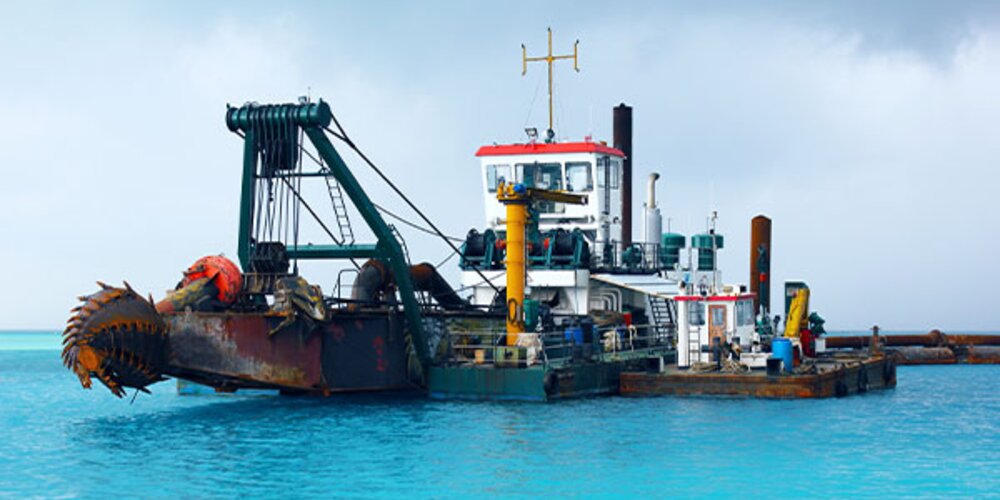 Damen Shipyards Group has signed a contract with UK Dredging to build an innovative Shoalbuster 2711 Water Injection Dredger (WID).
UK Dredging, which is part of Associated British Ports (ABP), currently operates Britain's largest dredging fleet and has the primary responsibility for maintaining ABP's ports located across the British Isles.
To date, UK Dredging has used hopper dredges to maintain these ports. However, with the acquisition of a new water injection dredger, the company will be able to extend the intervals between hopper dredgings, resulting in an increase in efficiency.
The Shoalbuster 2711 to be built by Damen Shipyards will feature a specially-adapted hull, and will be powered by a highly efficient diesel-electric system that will reduce both fuel consumption and emissions.
In terms of the Shoalbuster's dredging ability, this will be provided by a next-generation, fully-electric Damen E-DOP450 dredge pump. As the largest pump in Damen's portfolio, it has a capacity of 4,000m3/h capacity - again, this ensures both efficiency and lower running costs.
The vessel will also be fitted with a hydraulically-operated A-frame, which will allow the vessel's plough to be stored on the vessel's aft when not in use. In fact, both the E-DOP450 pump and plough can be completely dismounted from the vessel and stored on the quayside, allowing the vessel to undertake a variety of other activities if required.
Commenting on the deal to build the new vessel, Damen's Sales Manager for Dredging, Joppe Neijens, said:
"We are very pleased to once more be working with UK Dredging. This innovative project demonstrates the versatility of the standardised shipbuilding approach; even though the vessel is built in series it can be adapted to meet the needs of the customer.
The Shoalbuster 2711 WID is an extremely versatile vessel with an operating profile that goes way beyond its primary function.
It's also a very efficient vessel that offers a leap forward in terms of sustainability and cost-effectiveness in operation - a good concept for now and for the future".
Mark Pearson, General Manager of UK Dredging, added:
"The Contract Award of this Damen Shoalbuster 2711 WID is an important milestone for UK Dredging.
The introduction of WID into our fleet will enable us to offer our clients a number of different dredging techniques optimised for the local conditions.
The vessel's highly efficient diesel-electric propulsion and power system will help to achieve a significant reduction in both fuel consumption and emissions that are important steps towards reducing UK Dredging's carbon footprint".
Naval architecture services
If you're involved in the commissioning of a new vessel, Brookes Bell's naval architects are here to assist.
Our naval architects have significant marine design capabilities which are supported by the latest in CAD technology (e.g. Rhino, AutoCAD, Inventor, Solid Works, Aveva Marine/E3D). The team also uses CFD (computational fluid dynamics) to provide design input in support of ship operators.
For more maritime industry insights, news and information, read the Brookes Bell News and Knowledge Hub…
Zero-Emission Tugs to Be Developed and Built by UK Consortium | ABB Unveils Ship Propulsion Concept Which Promises to Drastically Increase Ship Efficiency | Containership Sails 800 NM Using Autonomous Navigation
Author

Andrew Yarwood

Date

22/08/2023