Peel Ports Expands Liverpool Steel Terminal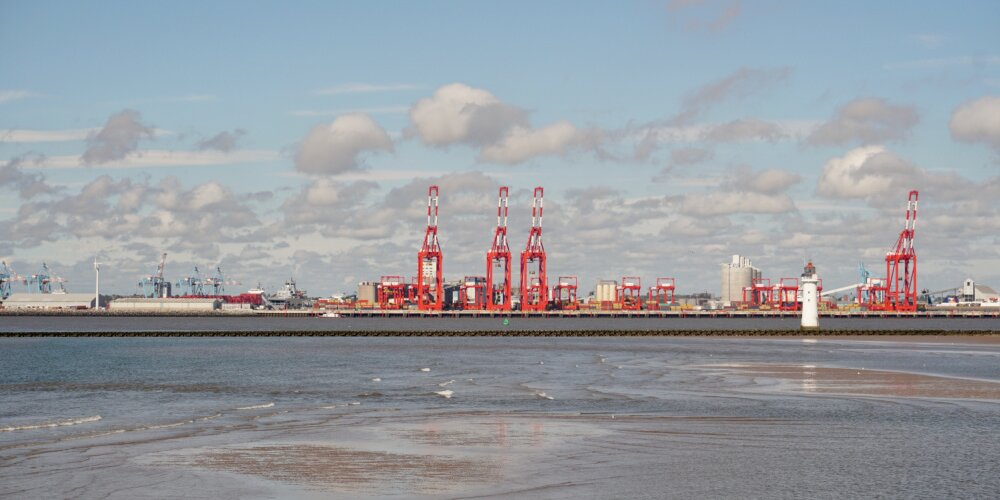 A surge in demand for the export and import of steel has resulted in Peel Ports extending its dedicated steel terminal at the Port of Liverpool.
The extended warehouse has a footprint of 20,000 square feet and is located at the Port of Liverpool's North 3 Canada Dock.
The investment follows a busy period for the port, with more than 75,000 tonnes of steel handled during September alone. This represents the port's busiest month for steel volumes in more than two years, when 93,000 tonnes of steel were handled at the site in July 2021.
The expansion of the steel terminal means that the site as a whole now has 280,000 square feet of internal storage, as well as 100,000 square feet of external footage. The total throughput capacity of the site stands in excess of 600,000 tonnes annually.
Peel Ports has also invested in a series of systems at the site, including real-time stock availability, precision coil selection, and a vehicle booking system in order to boost efficiencies.
Commenting on the expansion of the steel terminal, Phil Hall, Mersey Ports Director at Peel Ports Group, said:
"We're really pleased to have seen such an increase in demand for steel handling at our port in recent months.
This positive news led to us choosing to increase the size of our facility, which offers customers the chance to expand their capacity, as well as improving our handling facilities at the port.
Given the benefits of the Port of Liverpool's central location, and its proximity to UK manufacturing sites, we believe this will be a very important and worthwhile investment".
Maritime consultancy services
Originating in the bustling ports of Liverpool over 100 years ago, and now with operations all over the globe,Brookes Bell is able to advise on a wide range of maritime and shipping related issues, from marine engineering to cargoes. We are also able to advise on a range of dock and port-related issues and incidents.
For more maritime industry insights, news and information, read the Brookes Bell News and Knowledge Hub…
What Are the World's Biggest Ports? | New Green Ammonia Facility Planned for Liverpool | Stena Line and Peel Ports Agree New Deal for 12 Quays Port and Ferry Terminal
Author

Adam Whittle

Date

10/11/2023