Stena Line and Peel Ports Agree New Deal for 12 Quays Port and Ferry Terminal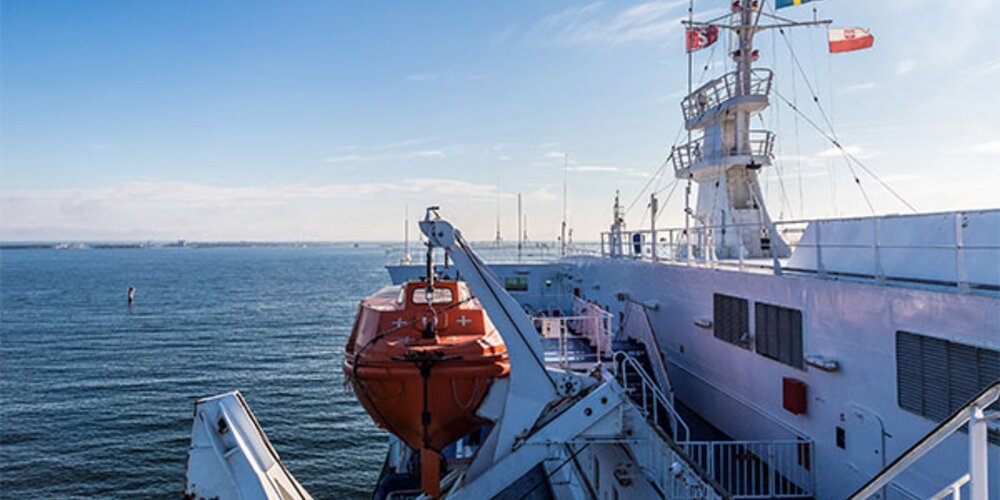 Stena Line - one of Europe's largest ferry route and port operators - has signed a new deal with Peel Ports to operate their 12 Quays port and ferry terminal until the beginning of the 22nd century.
12 Quays port and ferry terminal, which is located in Birkenhead on the Wirral, has been the departure point for twice-daily ferry services to Belfast since 2011. This new deal will see Stena Line continue to operate these services for at least another 77 years, until 2100.
At present, Stena Line operates six routes and 12 vessels across the region, with Birkenhead being a key focus for investment in recent years. 2021 and 2022 saw Stena Line launch two new E-Flexer ferries on their Birkenhead to Belfast service; Stena Edda and Stena Embla.
Thanks to these brand-new state-of-the-art ferries, Stena Line has been able to increase passenger and freight capacity on the route to Belfast by a third.
Stena Line has also made other investments in the immediate vicinity of the 12 Quays port and ferry terminal, having purchased two sites next to the port to provide additional freight storage.
Commenting on the deal, Stena Line CEO, Niclas Martensson, said:
"After 12 successful years in 12 Quays, our business in Birkenhead continues to flourish year-after-year. This deal is a sign of our long-term commitment to Birkenhead and Peel Ports, with whom we have a very strong partnership.
We will continue to make significant investments to increase our services to our customers across the Irish Sea".
Martensson's comments were echoed by David Huck, Chief Operating Officer at Peel Ports Group, who said:
"We have built a highly successful partnership with Stena Line over the years for the development of services across the Irish Sea, and we are delighted this long-term agreement reaffirms our commitment to enable further investment into Birkenhead and the Mersey cluster".
Maritime consultancy services for the Liverpool City Region
Whether you need casualty investigation, forensic analysis, technical dispute resolution, or expert witness support, Brookes Bell can help.
Founded in Liverpool in 1903, Brookes Bell is trusted by P&I clubs, shipowners, charterers, underwriters, cargo owners, lawyers, salvors, shipyards, hull and machinery insurers and government departments to solve their maritime challenges.
So, if you have a maritime-based challenge that needs resolution, speak to Brookes Bell now.
For more maritime industry news, insights and developments, read the Brookes Bell News and Knowledge Hub…
Port of Liverpool Named UK's Top Logistics Hub | First 'Freeports' Launched in the UK | Unit45 and H.Essers Develop New Diesel-Electric Reefer
Author

Andrew Yarwood

Date

22/02/2023