Surging Chinese Automotive Exports Sees Shipowners Ramping Up Activity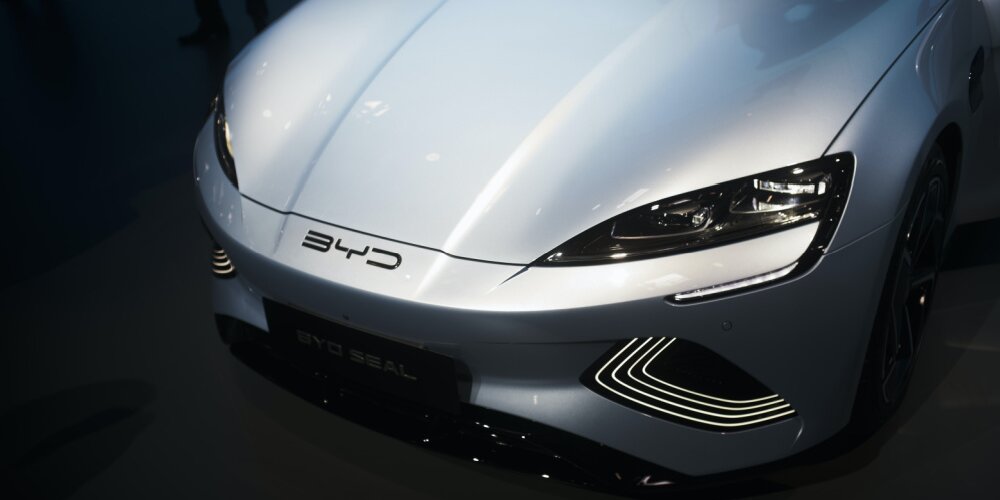 A remarkable surge in Chinese exports - with even higher volumes expected in the near future - is resulting in shipowners forming joint ventures and ordering new vessels in response.
Formerly only a minor player in the global automotive industry, Chinese automotive exports increased 55% year-on-year in 2022, reaching 3.4 million units.
China's automotive rise has come at a time when multiple markets - especially those in Latin America and Eurasia - are clamouring for cheap petrol and diesel powered vehicles. Similarly, Western European markets are becoming increasingly receptive to Chinese EVs, especially those manufactured by BYD and SAIC.
In fact, as a report in the New York Times explained, demand is such that 'the biggest obstacle to selling more abroad is a lack of specialised ships to carry them'.
The result is that major Chinese shipowners Cosco Shipping and China Merchants are establishing cooperative arrangements with the largest Chinese automotive manufacturers. These agreements largely focus upon the expansion of car carrier fleets.
Chinese port operators are also forging closer ties to the nation's domestic automotive manufacturers. For example, Shandong Port Group and Ningbo-Zhoushan Port are collaborating on supply chain services with the industry. In a similar vein, Cosco Shipping Car Carrier has inked a strategic cooperation agreement with its first overseas partner, PWL Shipping for developing stronger links with Europe.
As per the aforementioned New York Times report, Chinese shipyards are currently 'busy around the clock'. In all, there are approximately 170 orders currently pending for car-carrying vessels.
This isn't merely to meet current demand, but in anticipation of further increases in export volumes.
Xu Haidong, deputy chief engineer of the China Association of Automobile Manufacturers, explains:
"We are expecting to export four million units of automobiles this year and the export volume will keep increasing for the coming ten years". He also added that the competitiveness of China's automobile products has greatly enhanced in recent years.
Shipbuilding consultancy in China
If you're engaged in a shipbuilding project in China, then ensure it stays on track with Brookes Bell.
Our dedicated office in Shanghai is strategically located to provide easy access to all the major shipbuilding yards, whilst our experienced experts are able to provide shipbuilding projects, marine engineering, paint and coating consultancy and other support.
Speak to Brookes Bell's Shanghai team today
For more maritime industry insights, news and information, read the Brookes Bell News and Knowledge Hub…
China Overtakes Greece to Become World's Largest Shipowning Nation by Gross Tonnage | Xiamen Port to Add Four New Container Ship Berths | Grimaldi Introduces the World's Greenest Ro-Ro Ships on Intra-Europe Route
Author

Andrew Yarwood

Date

06/11/2023