Wing Sail Technology Receives £5m Funding Boost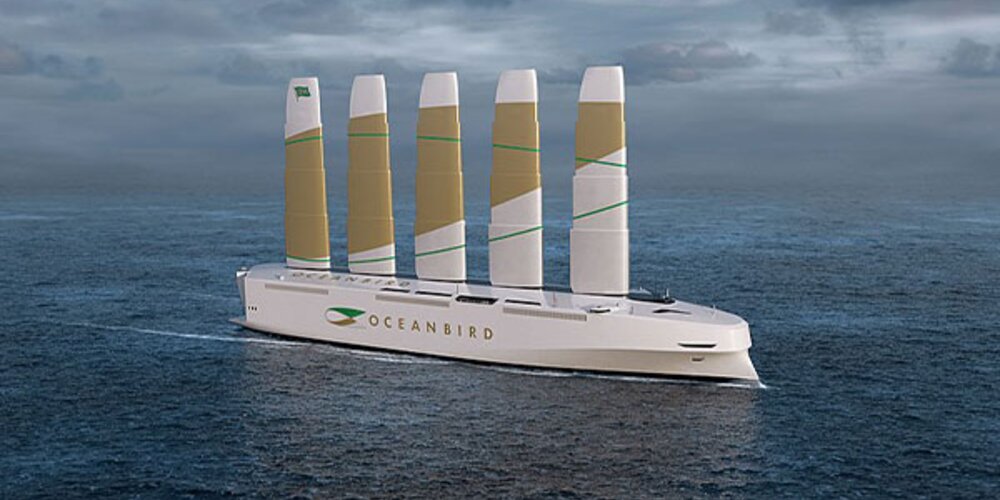 A new form of fully-automated sail technology that promises to reduce the emissions associated with shipping has received a £5m funding boost as part of a three-year Scottish Government-backed project.
The project will be led by Smart Green Shipping (SGS) in collaboration with Malin, Drax, Peel Ports and Lloyd's Register and will see the development of Smart Green Shipping's FastRig wing sail technology and associated digital routing software, which aims to 'harness the power of the wind to deliver major fuel and emissions savings for the shipping industry'.
The project will see the development of a FasRig prototype test rig which, as research and development progresses, will be tested at a land-based site at Peel Ports' Hunterston Port on the Firth of Clyde.
Once these land-based tests have been successfully concluded, a demonstrator on board a vessel will be tested by 2023.
Major industry partners including Drax, Malin, Peel Ports and Lloyd's Register will also be consulting with crews and marine engineers in order to optimise Smart Green Shipping's TradeWind software which will be used to create route plans for wind optimisation.
According to a statement from Smart Green Shipping, the new Fast Rig technology, 'is expected to benefit up to 40,000 vessels in the global merchant fleet - primarily bulker and tanker ships. Modelling tests, undertaken by SGS in conjunction with the University of Southampton's Wolfson Unit, show that the technology could create at least 20% fuel savings and GHG reductions for retrofits, with as much as 50% fuel savings possible for small and medium sized new build ships'.
SGS intends not only to use the project as an opportunity to develop their FastRig technology TradeWind software, but will also be investigating barriers to wider industry uptake of these alternative technologies.
Commenting on SGS' £5m funding boost, SGS founder, Diane Gilpin, said:
"Scotland's decision to support this project shows that wind technology has the might of a maritime nation behind it. Shipping has a long history of harnessing the power of wind, but digital technologies are allowing us to work towards making zero emission vessels a reality.
Smart Green Shipping's FastRig wing sail technology offers a financially and technically robust solution to help support shipping's green transition".
Interested in innovative vessel design?
If you're keen to make use of the very latest technologies and insights in the design of your vessels, speak to Brookes Bell's naval architects today.
At Brookes Bell all of our marine design work is supported by the latest in design and analysis tools including the latest CAD technologies; Computational Fluid Dynamics for aerodynamic and hydrodynamic design; Finite Element Analysis for structural analysis and vibrations.
For more maritime and energy industry news and developments, explore the Brookes Bell News and Knowledge Hub…
Japan Certifies Wind-Assisted Sail Propulsion Ships | Spotlight On: Naval Architecture | What Is Metallurgy and How Is It Used in the Maritime Industry?
Author

Anthony York

Date

25/08/2022