Japan Certifies Wind-Assisted Sail Propulsion Ships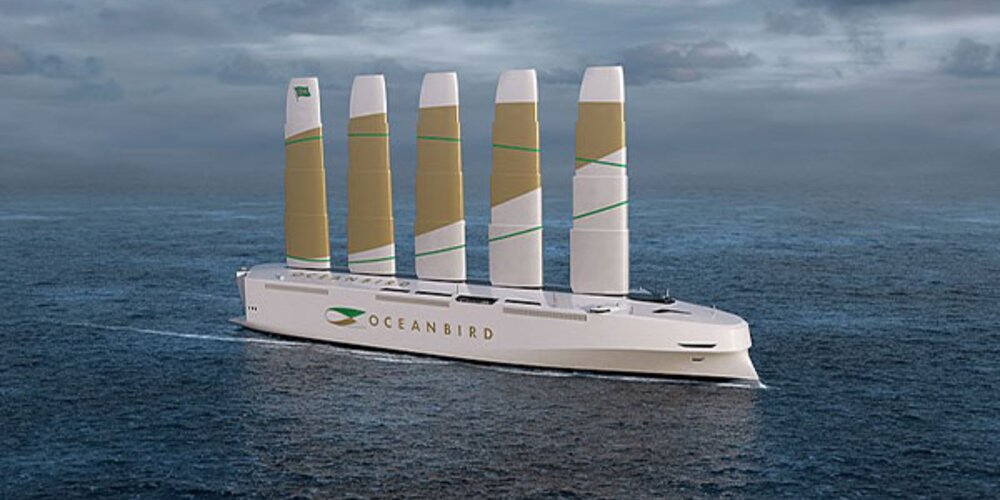 Image credit - Wallenius Marine, CC BY-SA 4.0 <https://creativecommons.org/licenses/by-sa/4.0>, via Wikimedia Commons
As efforts continue to reduce the carbon footprint of global shipping operations, an interesting development has arisen in Japan where the country's Ministry of Land, Infrastructure, Transport and Tourism has certified new ship designs that incorporate hard sails and wind kites.
The certification applies to four new ship designs from shipbuilders including the Oshima Shipbuilding Company, Mitsui O.S.K., K Line and NYK.
The planned vessels include an LNG-fueled ship which incorporates a retractable rigid sail, an 88,696 dwt bulk carrier with retractable sail, a 176,700 dwt bulk carrier with sail and an LNG-fuelled bulker with a hull form that drastically reduces fuel consumption.
The vessels are the result of the 'Wind Challenger' project, an industry-academia joint research project led by the University of Tokyo.
The project has developed a unique wind propulsion concept which involves adding a 170ft rigid sail, made of composite materials, to vessels. The sail can be lowered to permit the vessel to pass overhead obstacles such as bridges, or while docked in port.
According to the team behind the Wind Challenger project, computational fluid dynamics (CFD) modelling and wind tunnel experiments show that this rigid sail concept could considerably reduce vessel fuel consumption.
In the modelling, the sail resulted in a 5% reduction in fuel consumption for the Japan to Australia route, and an 8% reduction for the Japan to North American west coast route.
It is expected that the Ministry of Land, Infrastructure, Transport and Tourism will work with shipbuilders to certify further wind-assisted sail propulsion ships over the coming years.
Explore more efficient vessel designs with Brookes Bell
If you want to develop vessels that are highly fuel efficient, and thus increase your bottom line, then tap into Brookes Bell's naval architecture expertise.
We were one of the first commercial firms to offer hull design using computational fluid dynamics (CFD).
As a result, when you choose Brookes Bell for your naval architecture requirement, you'll be working with a highly-experienced team that can design the most efficient hull and vessel designs that are grounded in extensive modelling and data.
For more maritime and energy industry news and developments, explore the Brookes Bell News and Knowledge Hub…
Could Hemp Rebar Offer a Non-Corroding Alternative to Steel? | Spotlight On - Naval Architecture | Safer Shipping for Container Vessels
Author

Andrew Yarwood

Date

29/03/2022