Superyacht Fires: The Importance of Proactive Risk Mitigation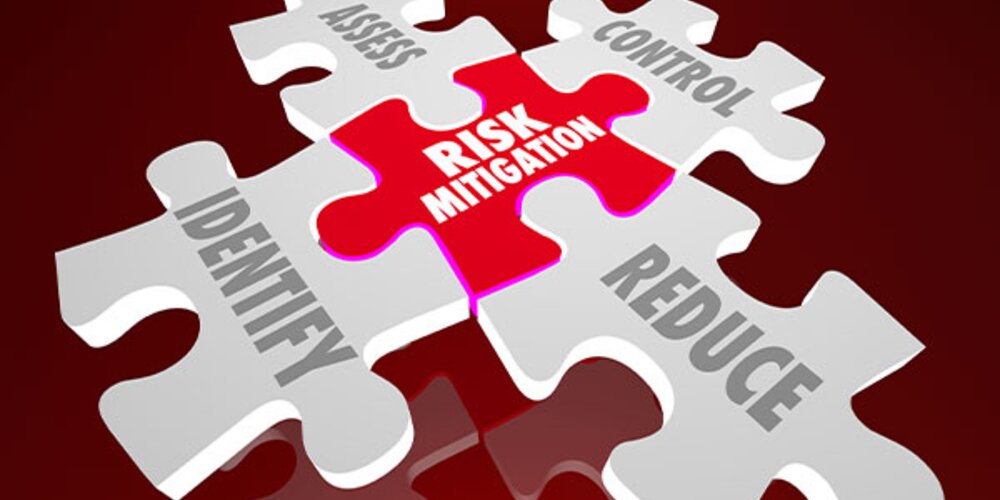 Superyacht fires: how common are they?
You'd think that superyachts, given that they are prestigious vessels worth millions of dollars, seldom experience fires or explosions, yet even a cursory glance at the headlines reveals the contrary to be true.
Only in September of 2021, the 35.2-metre Tansu superyacht Siempre sank after catching fire at Marina di Olbia in Italy.
The yacht was moored at its berth when the fire started at approximately 1.30am. Although two fire brigade teams arrived at the scene quickly, and the blaze was extinguished after three hours, the damage to the Siempre was severe.
In fact, the Seimpre eventually capsized and sank, resulting in the total loss of the vessel.
Aside from the total loss of a vessel, superyacht fires can also result in other negative consequences such as environmental damage and damage to nearby vessels and dockside equipment and assets.
According to The Superyacht Investor fires onboard superyachts account for about one fifth of the total paid out in yachting related claims by insurance firms each year.
What's more, fire-related claims are the most expensive claim type by a considerable margin.
The world's biggest superyacht fires
To give you an idea of how big fire-related claims can be in relation to superyachts, we've set out some of the world's biggest superyacht fires below.
Danneskjold and Drinkability destroyed by fire
If one superyacht being destroyed by fire isn't bad enough, the simultaneous destruction of two is even worse.
The 32m, 87 gross tonnage sailing yacht, Danneskjold and the 30m, 173 gross tonnage motor yacht Drinkability were moored at Hinckley Shipyard in Portsmouth, Rhode Island when the Drinkability, which was in a travel lift, caught fire.
The fire then spread to the Danneskjold resulting in the total loss of both vessels.
According to a report in Boat International the exact cause of the fire was unclear, but it has been suggested that a series of propane heaters and hay bales near to Drinkability could be to blame.
Phocea sinks following fire
February 2021 saw the 75-metre sailing yacht, the Phocea sink off the coast of Malaysia following the outbreak of a major fire.
According to reports from the Malaysian coastguard, the Phocea, which was the ninth-largest sailing yacht in the world, caught fire during the early hours of 19th February. Despite trying to tackle the blaze, the Malaysian Maritime Enforcement Agency (MMEA) encountered severe difficulties due to wind conditions.
As a result, although the fire was eventually brought under control, the Phocea's hull was so badly damaged that it sank.
Andiamo catches fire and capsizes
The Benetti-built Andiamo superyacht found itself the victim of unattended candles in December of 2019.
In the span of only two hours, the Andiamo went from being moored to the dock in Island Gardens marina in Miami to the seafloor.
The incident began when several members of the crew noticed that the lights on the lower/accommodation deck were not working. With the captain attempting to troubleshoot the issue, the chief stewardess lit several candles to provide an alternative light source.
Multiple failings resulted in the ignition of a fire which quickly spread. Although the fire was brought under control, the volume of water onboard resulted in the Andiamo listing and then capsizing onto its starboard side before sinking.
The eventual result was the total loss of the vessel.
Reflections and Lohengrin badly damaged in shipyard fire
Not all superyacht fires take place at sea or when moored, as the case of Reflections and Lohengrin demonstrates.
The fire, which broke out at the Universal Marine Centre in Fort Lauderdale, resulted in the destruction of the two superyachts with a combined value of $20 million.
The 32.6-metre Reflections and 49-metre Lohengrin were both understood to be undergoing maintenance and refit work at the time, with firefighters suggesting that the fire broke out on one vessel before spreading to the other.
Reine d'Azur destroyed by fire
The beautiful 29-metre superyacht Reine d'Azur was left completely gutted following a fire that took place whilst the vessel was west of the French island of Port-Cros in August 2021.
The fire initially broke out at around 4.30am, with the Mediterranean Regional Operational Surveillance and Rescue Center (CROSS MED) notified soon after. Although the fire was contained by 10.30am and fully extinguished by 1pm, the Reine d'Aur was left little more than a floating hull.
Two days later, on 13th August, the vessel began to sink.
Huge fire on newly delivered Kanga
Sometimes, superyachts have barely begun their operational life before being involved in a fire incident.
A prime example is the CCN designed and built Kanga, which in September 2018 was engulfed in flames just days before it was due to make its worldwide debut at the Cannes Yachting Festival.
The superstructure of the vessel was heavily damaged by the fire, with the interiors of the Kanga also believed to have been severely damaged.
What are the common causes of superyacht fires?
In order to establish effective risk mitigation; it's crucial to identify the most common causes of fires and explosions on superyachts.
Whilst it can be difficult of assessing exactly what the most common causes of superyachts fires are, some of the most reported include:
Off boat sources.
Engine electrical-related sources.
Other types of electrical faults on the vessel.
Other types of engine faults.
Faults with batteries.
Poor housekeeping practices leading to galley fires.
Poor maintenance practices.
Poor safety practices such as smoking on board and fuel filling incidents.
Speaking to Superyacht Investor, one experienced superyacht captain, Captain Iain Flockheart, suggested that 'poor housekeeping' is the primary cause of fires aboard superyachts.
Captain Flockheart added that good practices are particularly important when superyachts are left partly unattended in a shipyard, port or marina.
Aside from poor housekeeping practices, Captain Flockheart also suggested that when superyachts are docked, all non-essential power supplies should be disconnected:
"Exceptions to this would be the fire detection and suppression systems, but everything else that can possibly be shutdown, should be.
All the power supplies and distribution to portable electrical tools etc. should also be completely disconnected at nighttime. Anything that can be done to reduce the possibility of any kind of electrical fire onboard has to be a good thing".
The biggest superyacht fires of 2021 and 2022
To drive the point home however, and to highlight the alarming regularity of superyacht fires, the following list of recent superyacht fires, where the causes range from poor housekeeping through to faults in switchboards, main machinery etc:
44m Aria SF by ISA destroyed by fire off the coast of Spain (August 2022).
34m Good Vibes by Bilgin Yachts caught fire onboard in Ibiza (August 2022).
27m Hooligan by Canados caught fire and sank in Estonia (August 2022).
26.8m Pershing 88 series caught fire off the coast of Italy (July 2022).
25m Ferretti 830 series sunk off near Chub Bay, Bahamas (July 2022).
26m Custom Line Navetta 26 series sunk off the Turkish coast (June 2022).
27m Naseem caught fire and sank in Puglia (May 2022).
25.9m Rendezvous by Princess was destroyed by fire in Torquay, the UK (May 2022).
27m Pesa by Sanlorenzo was destroyed by fire in Valencia, Spain (April 2022).
30m superyacht was destroyed by fire at the Ferretti shipyard in Cattolica, Italy (January 2022).
32m S/Y Danneskjold by Southern Ocean was destroyed in fire at the Hinckley Yacht Services (December 2021).
30.5m Drinkability by Ocean Alexander was destroyed by fire at the Hinckley Yacht Services (December 2021).
24m Mama-G by Maori caught fire on her way to Porto Corallo in Sardinia (October 2021).
35m Siempre by Tansu Yachts sunk after a fire in Marina di Olbia, Italy (September 2021).
29m Reine d'Azur by Sanlorenzo caught fire in France during a charter trip (August 2021).
24.9m Miss Dunia by Horizon Yachts caught fire in the USA (August 2021).
Superyacht fire mitigation measures
Depending on where your superyacht is located, there are a range of fire mitigation measures that you can undertake.
Below, we've outlined the proactive measures that can be taken to mitigate fire risk.
Shipyard
In the event that your superyacht is in a shipyard for build or refit, then you should ensure that a risk analysis is carried out. Such a risk analysis will identify potential fire dangers and educate yacht managers and project managers alike on the proactive measures they can take to prevent fires from occuring.
These measures can include:
Preventing vessels from being grouped too closely together. However, this is a perennial issue, particularly when space at yards is at a premium.
Ensuring that painting and the application of coatings is carried out with sufficient ventilation.
Ensuring that subcontractors are adhering to the shipyard's risk management policy.
Handling cutting gases and welding operations in a safe manner. This includes ensuring that the process of welding is carried out safely, with all combustible materials cleared to a safe distance.
Managing electrical cabling and equipment in line best practices. This includes ensuring that there are no exposed cable ends, open junction boxes, loose lighting etc.
In water
When in operation, there are multiple measures that can be undertaken to mitigate the risk of fires or explosions.
The most obvious, and effective, measure that can be taken is following strict standard operating procedures (SOPs) and maintenance protocols.
Whilst this seems like a fairly straightforward measure, many vessel owners don't realise the amount of investment that is required for proper, regular maintenance schedules. According to the US Superyacht Association, the estimated annual cost for operating a 180-foot yacht is in the region of $4.75 million.
But, as the examples above illustrate, failure to invest in maintenance can result in fires that can lead to the total loss of a vessel.
Aside from a lack of maintenance, other common causes of fires on superyachts at sea include:
Electrical faults due to aged wiring, faulty electric items etc.
Gas cylinders, build up of low-lying vapours in bilges.
Galley fires.
Engine fires - just 58⁰C can ignite diesel (despite diesel's flash point being 220⁰C).
Fuel fires caused by improperly stored spare fuel, improper refuelling procedures, faulty shut-off valves.
Human error - unextinguished candles, cigarettes etc.
In order to prevent these things from happening, it's worthwhile investing in a risk analysis, which will highlight areas of concern, recommend safe working protocols and more.
That's exactly where Brookes Bell can help. Our superyacht specialists have extensive experience undertaking risk analyses and advising crews.
Superyacht fires and the future: lithium ion batteries
Lithium-ion batteries are increasingly being found on boats and superyachts - whether in consumer goods such as smartphones and laptops, or in cargoes such as electric vehicles.
As a result, fires related to faulty, damaged or improperly maintained lithium-ion batteries are becoming more common across the maritime industry.
For example, during the earlier part of 2022 the Felicity Ace sank after burning nearly continuously for two weeks. The vessel had been transporting over 4,000 luxury vehicles from manufacturers such as Porsche, Audi, Lamborghini and Bentley. Among the cars on board were a number of fully electric models such as Volkswagen ID.4 and the Audi e-tron.
Reports from the scene indicate that the fire started in the hold and may have originated from a lithium-ion battery in one of the electric vehicles.
Lithium-ion batteries and insurers
Such is the controversy surrounding lithium-ion batteries in the maritime industry that it's being reported that some insurers are now refusing to insure superyachts and other vessels that make use or, or carry, lithium-ion batteries.
Other insurers are asking owners to agree to clauses whereby they are responsible for 50% of any loss due to the misbehaviour of lithium-ion batteries.
With there being an increasing push to electrify the maritime industry, we're likely to see far more superyachts, leisure vessels and others being retrofitted with electric engines that incorporate lithium-ion batteries.
Whilst this development may be good for the environment, it poses serious challenges for insurers and vessel owners alike. Most saliently, it makes fire risk mitigation measures more important than ever.
Brookes Bell: superyacht fire risk mitigation services
Here at Brookes Bell, our team of superyacht experts has extensive experience carrying out fire risk analyses on a broad range of superyachts, providing recommendations on risk mitigation measures that'll keep your vessel safe from fires and explosions.
In addition to risk analyses, Brookes Bell is also able to conduct maritime fire and escape simulation analyses, modelling how a fire could spread through a vessel - this is ideal for superyachts at design stage - you should not wait until your superyacht is built to be proactive with fire safety.
Find out more about Brookes Bell's superyacht services now
For more maritime and energy industry news and developments, explore the Brookes Bell New and Knowledge Hub…
Urgently Addressing Electric Fire Risk on Vessels | Spotlight On: Fire Services | Modelling Fire Risk and Smoke Dispersal on an Offshore Platform
Author

Patrick Yeoward

Date

21/09/2022