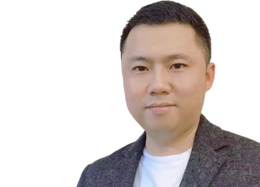 Coating Consultant
work Shanghai

---
Career Summary
Cui Lei is a qualified coating inspector/consultant with over 13 years of experience with marine and protective coating systems. Cui joined Brookes Bell in December 2020, having previously worked as a coating superintendent for the Safinah Group.
---
Background
Before working as a coating consultant, Cui spent several years working on new-build and ship repair projects. He is Familiar with surface preparation and relevant paint standards such as ISO, SSPC/NACE, ASTM, amongst others. While working as a coating superintendent, Cui has inspected and reported on a wide range of issues relating to coating system failures and loss of performance issues, such as:
Liaising with ship owners, paint suppliers and yards regarding repairs and coating failures.
Inspection of fouling and hull damage at yards during repairs or vessel service.
Visual deterioration of cosmetic finishes due to staining, UV and discoloration.
Assessment of coating damage due to improper application, improper surface preparation, unsuitable application climate and formulation issues.
Collection of appropriate forensic evidence, e.g. photographs, paint flake samples, on-site measurements, blister fluid, and amine bloom samples.
Analysis of complex analytical test reports.
Familiar with the application and quality control aspects of various coating suppliers.
Training and Familiarization of shipyard staff for coating preparation and application work.
Cui Lei has extensive experience with on-site coating inspection, process control, surface preparation and paint application processes.