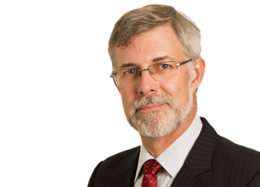 Consultant Marine Engineer
BSc, I.Eng, MIMarEST, MNI, MCMS, Captain USN (Ret.)
work San Francisco

matthew.fenton@brookesbell.com
---
Career Summary
Matthew Fenton holds an unlimited Chief Engineer's Certificate of Competence for Steam, Motor and Gas Turbine vessels of Any HP in addition to a Bachelor of Science degree in Marine Engineering Technology from the California Maritime Academy. He joined Brookes Bell in November 2012, when he moved from a major marine underwriter in Singapore.
---
Background
After serving at sea and as a superintendent engineer, Matthew moved into the marine insurance field in 2000, when he joined a major adjusting firm based in Hong Kong as North Asia Technical Manager. During this posting, he was responsible for the investigation, management and adjusting of marine and energy claims as well as serving as the resident surveyor for an International Group P&I Club.
His experience as a loss adjuster and surveyor has seen him work with a wide variety of ship types as well as hull & machinery and cargo casualties. He also applied his operational experience in the offshore sector to the survey, management and adjustment of energy claims involving platforms, support vessels and floating production systems. Matthew was responsible for developing and implementing risk engineering programs for vessel fleets, ports and terminals, factory-to-site transportation of heavy lift and project cargo in support of insurance policies which included Delay in Start Up coverage.
Matthew is the author of several professional articles on various topics, including the carriage of steel cargoes and transformers and shipyard pre-risk inspections. He has also written risk engineering guidelines for heavy lifts, project cargo, power plant equipment and ocean towing.
During his 35-year career in the marine and offshore industries, Matthew has served as a senior officer and Chief Engineer on chemical tankers and roll-on/roll-off ships before moving ashore as a Superintendent Engineer. Earlier in his sea-going career, he served aboard bulk carriers, oceanographic survey vessels, and passenger/cargo vessels.
While a Superintendent Engineer, he was responsible for day-to-day operation, maintenance repair and conversion of ocean-going ships as well as floating production systems (FPSO). He served as project manager for the conversion of two RoRo vessels in the United States, and the service life extension of an FPSO in Singapore. His global experience as a Superintendent has given him a wide variety of experience in the management of repair projects, including the technical and commercial aspects of working with shipyards and design firms.
A decorated naval officer, Matthew served in the reserve component of the US Navy in the Middle and Far East, at sea and ashore in support of fleet and ground logistic operations. This work included carrying out risk assessments of port and shipyard facilities in several countries. His expertise was vital to the development of counter-piracy doctrine and operations in the waters around the Horn of Africa. He was decorated for his management of guarantee repairs to the naval logistic ship USNS WASHINGTON CHAMBERS (T-AKE-11). Matthew retired from the Navy at the rank of Captain after 30 years of service in June 2012.
Since moving to East Asia in 1997, Matthew has lived and worked in Mainland China, Hong Kong and Singapore. He is conversational in Mandarin Chinese and has a basic knowledge of Indonesian.
Matthew has given evidence as an expert witness in LMAA arbitrations.
Professional Qualifications
Chief Engineer of Steam, Motor and Gas Turbine vessels, Any HP (USA)
Captain, United States Navy (Reserve Component – Retired)
National Cargo Bureau Self-Study Course in Securing Non-Standardized Cargo
Academic Qualifications
Bachelor of Science, Marine Engineering Technology, California Maritime Academy, 1982
Incorporated Engineer, The Engineering Council (UK)
Professional Associations
Member of the Institute of Marine Engineering, Science and Technology (UK)
Member of the Society of Consulting Marine Engineers and Ship Surveyors (UK)
Member of the Nautical Institute (UK)
Previous Employment History
Liberty International Underwriters, Senior Marine Risk Engineer
Charles Taylor Adjusting, Technical Manager, North East Asia
Civilian Superintendency and Sea-Going Employment History
Alliance Marine Services, Superintendent Engineer (China)
Keystone Shipping Co., Port Engineer (USA)
First Assistant Engineer, U.S.T.S. GOLDEN BEAR (Training Ship)
Interocean Management Corporation - Chief Engineer, M.V. CAPE HENRY (RoRo)/First Assistant Engineer S.S. AUSTRAL LIGHTNING (LASH)
OMI Corporation - First/Second Assistant Engineer, M.V. OMI HUDSON (Chemical Tanker)
American Maritime Officers
Second Assistant Engineer, M.V. SUGAR ISLANDER (Bulk Carrier)
Second Assistant Engineer, U.S.N.S. SILAS BENT (Oceanographic Survey)
Third Assistant Engineer, U.S.T.S. EMPIRE STATE (Training Ship)
Third Assistant Engineer, M.V. CAPE EDMONT (Ro-Ro)
Third Assistant Engineer, M.V. PVT. HARRY FISHER (Ro-Ro, Break Bulk)
Third Assistant Engineer, M.V. PFC WILLIAM B. BAUGH (Ro-Ro, Break Bulk) Assistant Engineer, M.V. GRIFFIN (Ocean going tug)
Fourth Engineer, M.V. ENNA G. (Break bulk, passenger)
Engineer Cadet, California Maritime Academy, U.S.T.S. GOLDEN BEAR
Military Sea-Going Employment History (Reserve)
Superintendent for post-delivery guarantee repairs to USNS WASHINGTON CHAMBERS (T-AKE-11)
Chief Engineer/Engineering Watch Officer (Motor), USS GALLANT
(MSO-489), Ocean Minesweeper
Engineering Watch Officer (Steam), USS OKINAWA (LPH-3), Amphibious Assault Ship (Helicopter Carrier)
Engineering Watch Officer (Steam), USS REASONER (FF-1063), Anti-Submarine Frigate
Engineer Midshipman, Junior Engineering Watch Officer (Motor) USS BARBOUR COUNTY (LST-1195), Tank Landing Ship
Surveying and Consultancy Experience
Hull and Machinery Surveys, including:
Hull and machinery repairs, including preparation of specifications,
inspections, assessment of costs, etc. for merchant and naval vessels.
Newbuilding disputes acting for Buyers and Sellers
Quality claims against builders
Fuel oil consumption claims
Bunker quality and quantity disputes
Collision damage
Electrical power failures
Engine room fire and flooding investigations
Grounding damage assessment
Main and auxiliary engine failure investigations
Turbocharger failure investigations
Speed and angle of blow
Rudder and propeller damage
Structural surveys of tankers and bulk carriers
Others:
Forensic investigation of machinery aboard salvaged vessels
Shiplift failure investigation
Shiplift damage claims
Vessel condition and safety surveys
Pre-loading, loading, securing and discharge surveys for heavy lift and project cargo
Surveys of land routes and hazards for heavy lift and project cargo
Securing of cargo aboard trucks and railcars; claims for same
Shipboard crane failures
Damage to shore-based container cranes
Damage to quays
Pre-risk surveys of vessels (JH115), shipyards (JH143) as well as ports and terminals
On/Off-hire and pre-purchase surveys
Piracy investigations
Damage and condition surveys of floating production systems, semi-submersible and jack-up oil rigs and mooring systems
Experience of Main and Auxiliary Engines
MAN-B&W
Sulzer
Daihatsu
Mitsubishi
GM-EMD
Colt-Pielstick
SEMT-Pielstick
ALCO
General Electric Steam and Gas Turbines