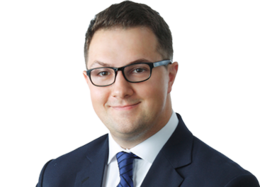 Laboratory Manager
BEng (Hons), MSc
work Bidston

matthew.calveley@brookesbell.com
---
Career Summary
Matthew Calveley is a the Laboratory Manager and Senior Metallurgist with an honours degree in forensic engineering and has carried out marine and industrial based failure investigations since 2008.
---
Background
Matthew graduated in 2008 with a BEng (Hons) degree in forensic engineering and a MSc Corrosion Control Engineering (University of Manchester).  In addition to material science/metallurgy his degree focused on aspects of law, including the role of an expert witness and business/manufacturing matters, such as quality procedures.  During his time at university, Matthew gained experience operating electron microscopes which he now uses as an investigative tool.
After university he worked for a marine engineering and testing unit, providing metallurgical consultation and carrying out marine and industrial-based failure investigations. Matthew has experience of destructive and non-destructive testing techniques and the qualification of weld procedures. Prior to joining Brookes Bell, Matthew worked as a process metallurgist for a multi-national company supplying nickel-based corrosion-resistant alloys for oil and gas. Matthew has a good working knowledge of laboratory operations and quality procedures. 
Matthew has carried out numerous investigations on-site and, in the laboratory, and has produced expert witness reports for the purpose of litigation.
Academic Qualifications
BEng (Hons) Forensic Engineering Upper Second Class Degree classification (Sheffield Hallam University)
MSc Corrosion Control Engineering (University of Manchester)
Professional Memberships
Member of the Welding Institute
Member of the Institute of Metals, Minerals and Mining
Member of National Association of Corrosion Engineers (NACE)
Previous Employment History
Premier Hytemp Ltd (Murray Metals)
Atlantic Engineering Ltd
Materials, Engineering and Research Institute (MERI)
Surveying and Consultancy Experience
Advice on corrosion prevention/protection.
Advice on corrosion of ships' structure.
Advice on the safe storage of corrosive substances, including sulphuric acid and phosphoric acid.
Attendance at shipyard in the Asia Pacific region to investigate welding procedures used in the construction of new-builds.
Bearing failures including examination of slewing bearings and roller elements.
Examination of cargo tanks and holds to ascertain nature of corrosion damage.
Failure of main engine bearing journals and evaluation of recent repair/re-metalling process.
Fatigue failure of main engine components, determining cause.
Hydrogen embrittlement of main engine crankshaft.
Industrial-based failure/corrosion investigations. High temperature corrosion.
Investigation of crane failures including failure of wire ropes.
Investigating corrosion of fuel tanks.
Steel products – alleged seawater damage.
Courses/Conferences Attended
Developments in Rolling Bearing Fatigue
Marine Structural Failures
Oilfield Metallurgy
Hull Inspection, Damage and Repair
Corrosion Fatigue Developments
4th International Conference on Thermal Mechanical Processing of Steels