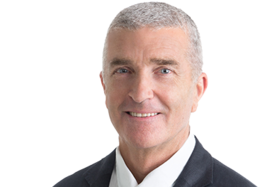 Consultant Master Mariner
work South Africa

michael.riddell@brookesbell.com
---
Career Summary
Michael Riddell joined Brookes Bell in January 2020.
---
Background
Michael started his maritime career with Safmarine in South Africa, sailing on cargo, container vessels and bulk carriers.
He continued his sea career onboard the ocean-going salvage tugs being involved in global ocean towage and emergency response cases off the Southern African coast.
Michael has extensive experience in the field of Emergency Response and Wreck Removal projects, both operationally and with the various associated services within the Salvage Industry. He was appointed to the Lloyd's SCR Panel in March 2019.
Michael has been involved in various projects, including vessel Suitability and Condition Surveys, Towage Approvals, container ship fire inspections and consulting for Salvage Operations on behalf of Insurers, as well as Governments and Maritime Authorities.
Professional Qualifications
Master Mariner - Class 1 - Foreign-going Unlimited CoC
Member of SCR Panel at Lloyd's
Academic Qualifications
Diploma in Marine Surveying - Distinction
Professional Memberships
Member of Nautical Institute
Member of MLA SA (Maritime Law Association South Africa)
Previous Employment History
Master Mariner/Marine Consultant.
Ardent – Titan/Svitzer Merger (Ardent Subtech JV), South Africa. Salvage Master and Salvage Manager.
Svitzer - South Africa. Salvage Master and Manager.
Smit - South Africa. Delivery Master/Salvage Officer/Assistant Salvage Master.
Smit (Pentow Marine/Smit Pentow), South Africa. Chief Officer/2nd Officer.
Sopelog - South Africa. MODU Chief Officer.
Safmarine (South African Marine Corp) - South Africa. Cadet/3rd Officer.
Container Terminal Superintendent.
Surveying, Consultancy Experience
Towage Approval surveys.
Condition and Suitability Surveys.
Consultant for Solomon Islands Government on behalf of AMSA and Australian DFAT (Department of Foreign Affairs and Trade) for the grounding and salvage of bulk carrier SOLOMON TRADER.
Salvage Consultant for Insurers for grounding and refloating of MERATUS BORNEO off Surabaya, Indonesia.
Operations Manager for salvage of container vessel KEA TRADER in New Caledonia.
Container vessel RENA salvage off Tauranga, NZ. Container operations.
Salvage Master - successful re-floating and post-refloat discharge of cargo vessel mv ISHTAR, grounded on Carpenter Rock off Freetown, Sierra Leone.